The Dereham Advertiser
Simple - Affordable - Genuine
The AUGUST edition of the Dereham Advertiser deadlineS ON the 8TH JULY FOR distribution week commencing 1ST AUGUST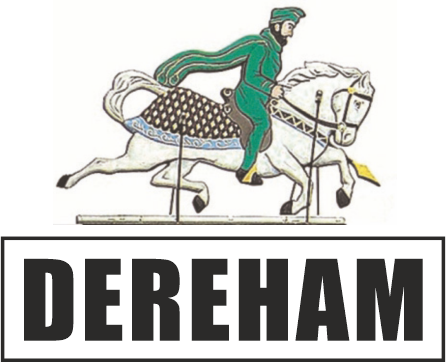 copies produced every month to Dereham and surrounding villages. All delivered via Royal Mail.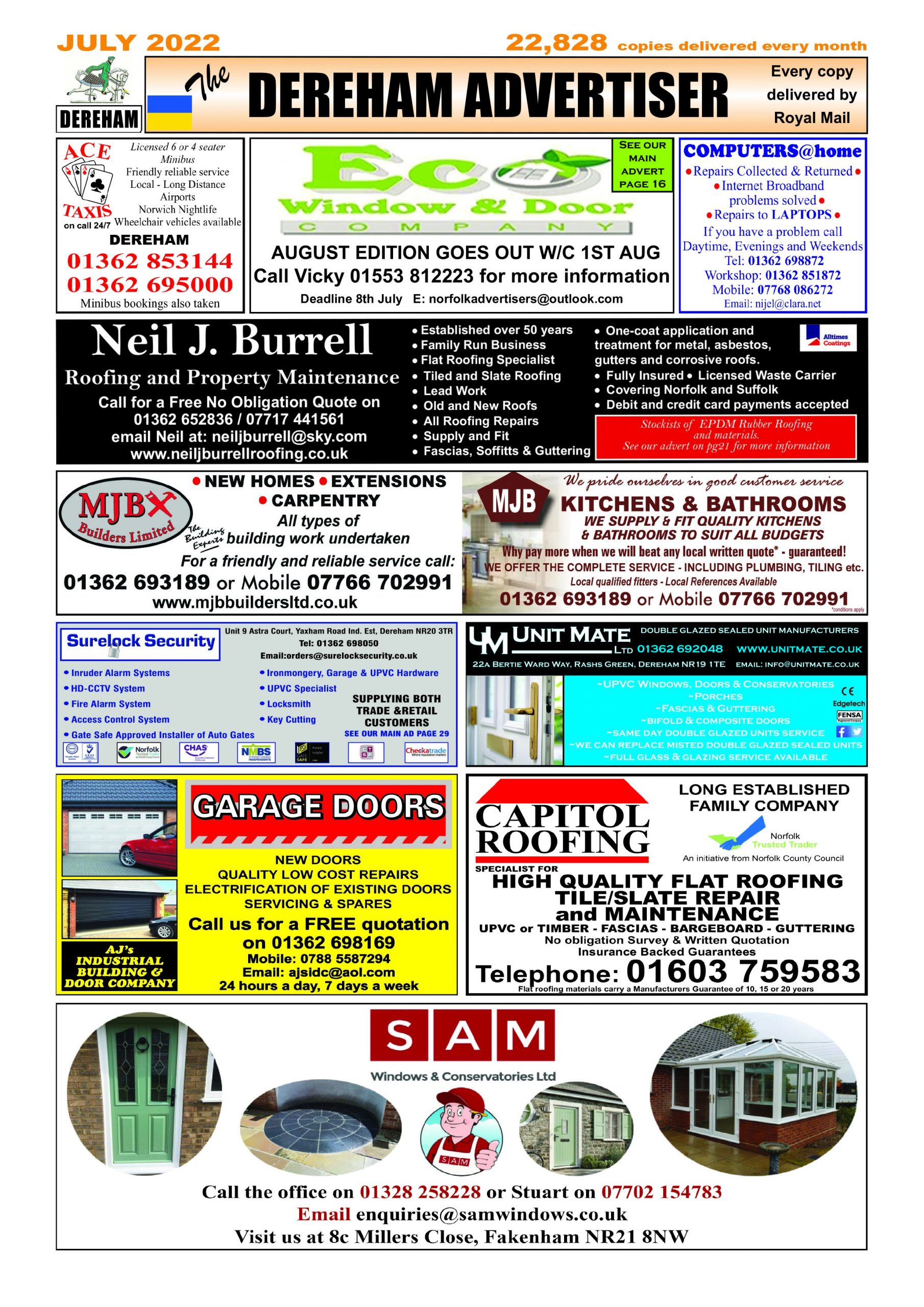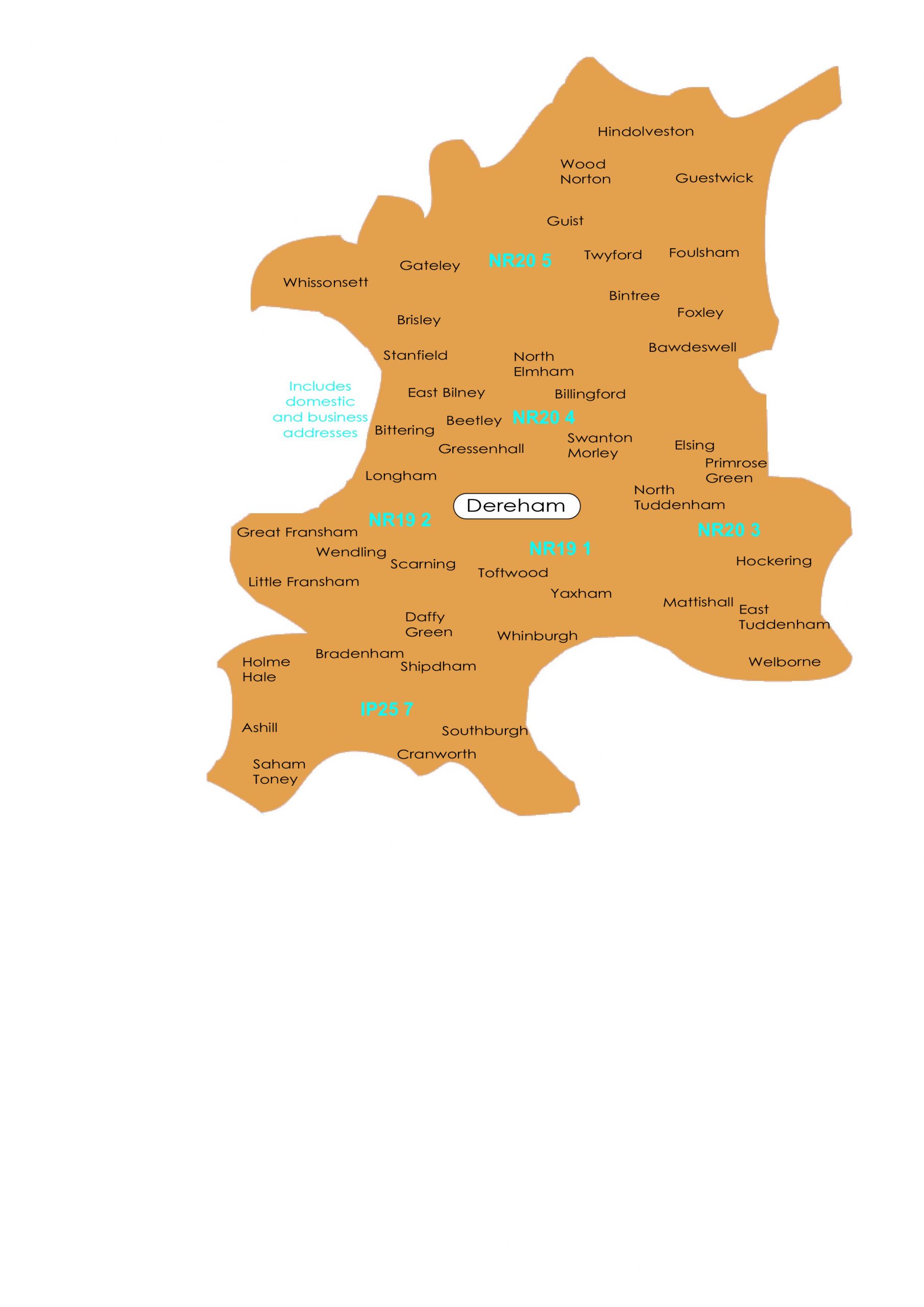 The Dereham Advertiser Distribution Areas
With Royal Mail delivering every copy of the Dereham Advertiser, the concentration of distribution and circulation is stronger than any other local, printed publication.
With a print run of over 22,500 copies per month, with a guaranteed door to door delivery service by the Royal Mail to postcodes NR19 1, NR19 2, NR20 3, NR20 4, NR20 5, and IP 25 7 you can advertise in the Dereham Advertiser with peace of mind.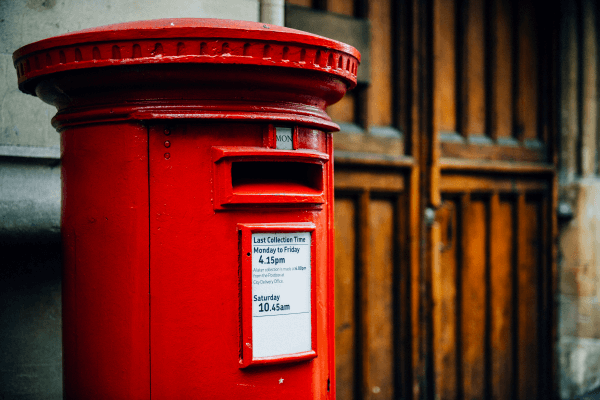 Long Established Local Magazines
Formerly known as the Central Norfolk edition, which ran successfully for 25 years, this is a welcome edition to the Advertiser family. After a total rebrand, the newly formed Dereham Advertiser fits perfectly into the Advertiser portfolio.
Helping Local Trades and Businesses
These publications are targeted for trades and businesses to advertise their services at an affordable and competitive rate.
There are no long term commitments required, with advertising being renewed on a 1 or 3 month basis.
The Dereham Advertiser Advert Artwork Requirements
We recommend you use the following specs for the best possible result of your advert
Format: PDF, Tiff or Jpg
Colour: CMYK
Resolution: 300dpi
Alternatively your advert can be designed in house at no extra charge.
High Quality Print
The Dereham Advertiser is A4 and printed on quality, gloss paper. When it arrives through the letterbox it stands out from the rest of the mail due to its colourful and glossy appearance.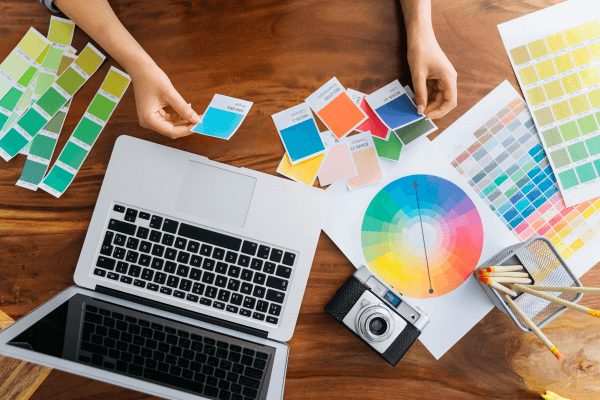 Simple – Affordable – Genuine
THE DOWNHAM MARKET ADVERTISER